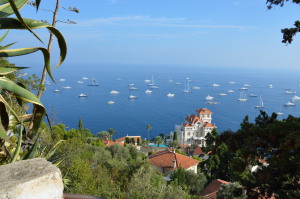 Did you know that Côte d'Azur was a definition created in 1887 by a French writer Stéphen Liégeard, when describing the mediterranean region from Marseille to Genua in Italy ?
As the name Côte d'Azur is of literary origin, there are no official administrative geographical boundaries. If nowadays there seems to be a generally agreed opinion on the Eastern border MENTON , the Western border varies according to the source of information :
Some consider the French Riviera as the coastal area of three departments Alpes-Maritimes (06), Var (83) and Bouches du Rhône (13) with CASSIS being the Western edge.
Various tourist guides speak of Bandol, or Hyères or Saint-Tropez as Western limit of the Côte d'Azur thus reducing the area to two departments, the Alpes-Maritimes and the Var.
And finally the website of the Côte d'Azur restricts the official label "Côte d'Azur" to a large coastal area of the Alpes-Maritimes (06) from CANNES to MENTON including MONACO.
No worries if you are lost, 50 % of the French people are on the question.